Comedian Basketmouth has cried out after a real estate company allegedly failed to refund his N32 million down or give him the house he made a down payment for, 14 years ago.
The father of two made this known on his Instagram page today, August 25.
According to a post shared on his Instagram page, Basketmouth stated that he made a down payment for a house in Prime Water view estate in 2008, however, a problem had arisen between the company and a bank funding the project which deteriorated to a court case.
He said he has waited this long and wonders if he has had enough patience.
After the matter was resolved, the unnamed company began giving him different excuses and hasn't still refunded him his money nor given him the house, fourteen years later.
See the post below…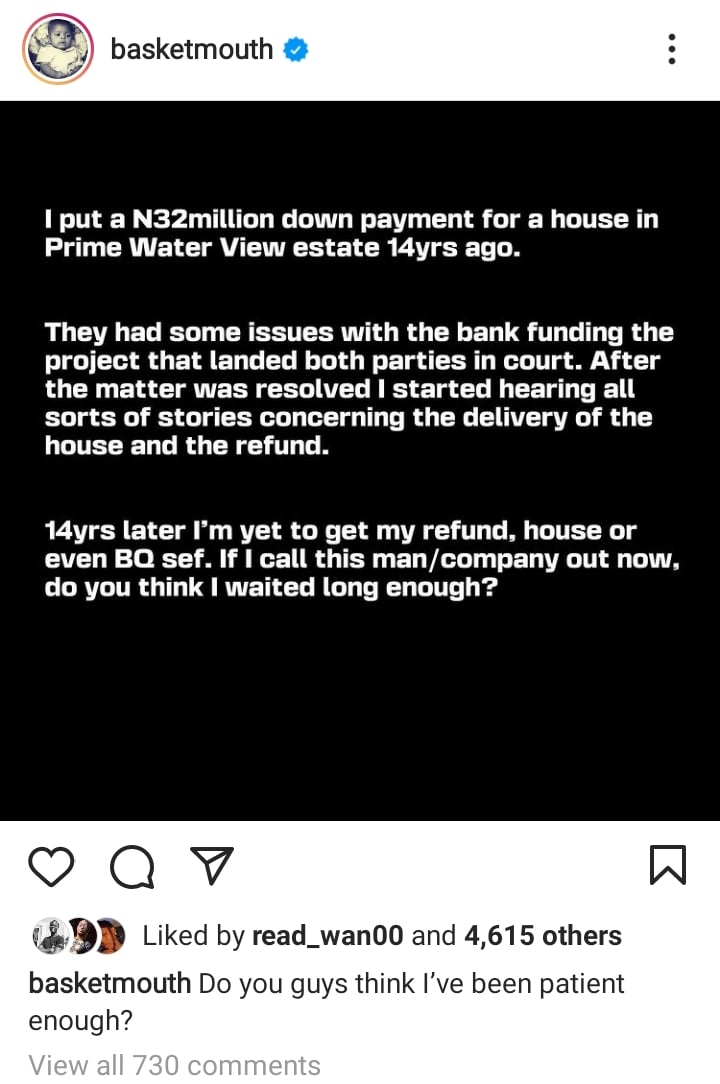 ALSO, READ
"Showcase Yourself On Your Page"-Music Producer Don Jazzy Write To Upcoming Artists And Shares First Chats With Some Of His Artists