Famous Disc Jockey Cuppy rejoices as she graduates from Oxford university.
Cuppy who has enrolled for a master's in African Studies took to her Twitter page to announce the news to her fan.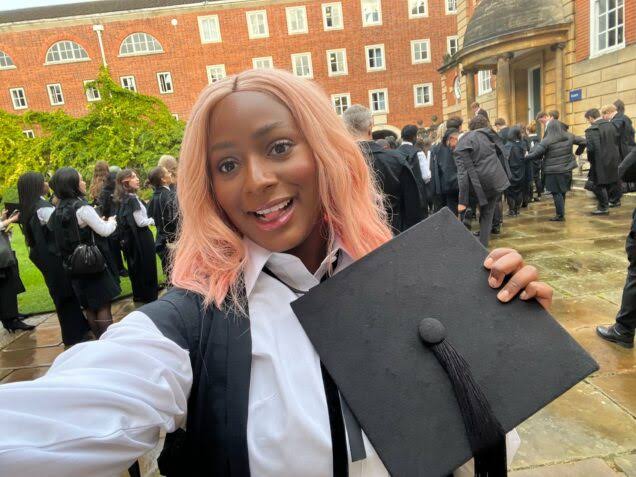 According to Cuppy, although she didn't get a distinction or merit, she is nevertheless happy to have passed.
She admitted that her journey had been a tough one but she's excited to be one of those who have graduated from the prestigious institution.
"I got my THESIS result, which classifies my MSc degree. I didn't get a Merit or a Distinction, but I PASSED!
"After a tough year, I can officially say I am now a GRADUATE from @UniofOxford, and I am bloody PROUD of myself. To GOD be the GLORY!," she wrote.
See her post below…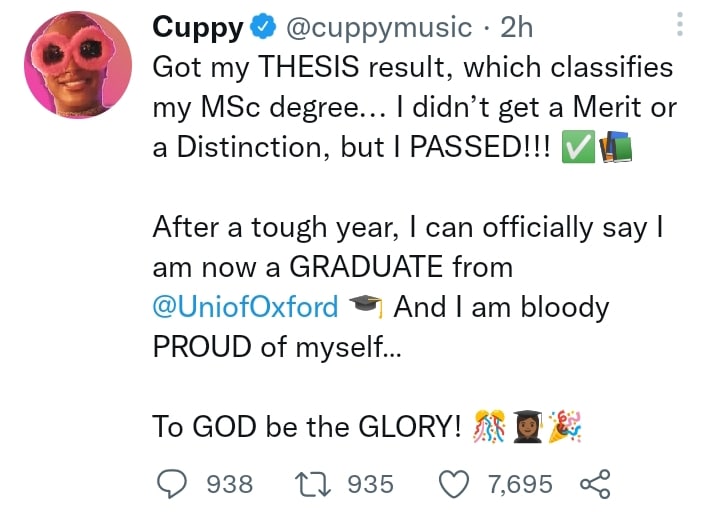 ALSO, READ
Unknown Gunmen Attack Army Checkpoint In Enugu, Kill Two People