Former BBNaija housemate, Kess berates popular broadcaster, Nedu Wazobia for his demeaning remarks about his female co-stars.
Remember how media personality Nedu went after female Big Brother Naija housemates on two of his podcasts?
Nedu claimed that the reason most women go for the show is to get customers; he added that they only have their bodies to offer in return when they achieve fame.
Kess has taken on the OAP for constantly debasing his female colleagues.
According to Kess, the majority of these ladies are also intelligent and talented, and it is unfair to label them as sluts all the time.
Kess said, "This trend of tagging female Big Brother housemates as sluuuts is distasteful. 95% of them are highly intelligent, sufficiently independent, super talented, and are legit hustlers. It is unfair to undermine their hard work."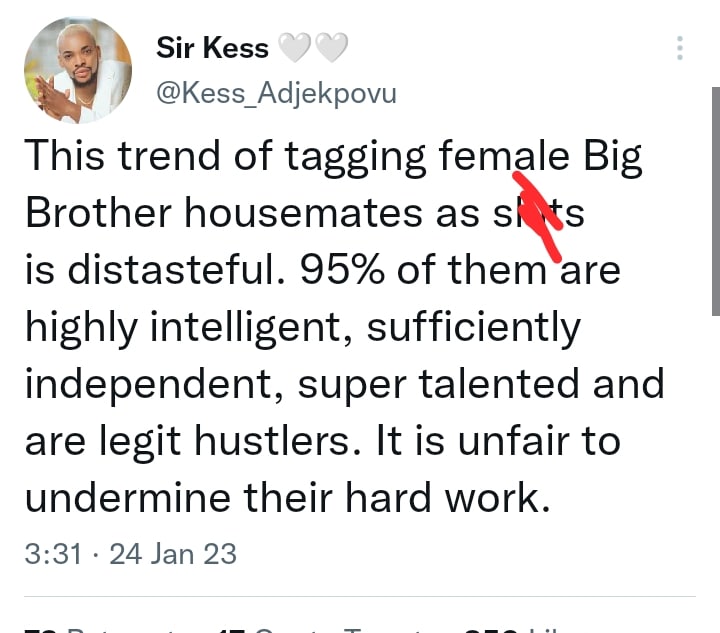 ALSO, READ
Photos Of Ex-President Olusegun Obasanjo Serves As Captain Of Football Team At His Alma Mater's Novelty Match