Donald Vaughn and his lookalike son, Pierre Q Vaughn have broken the internet with their striking resemblance in new photos.
Pierre Q Vaughn shared the beautiful photos with his dad on his social media handles, which he captioned – "Where I get my wisdom from, Father and son".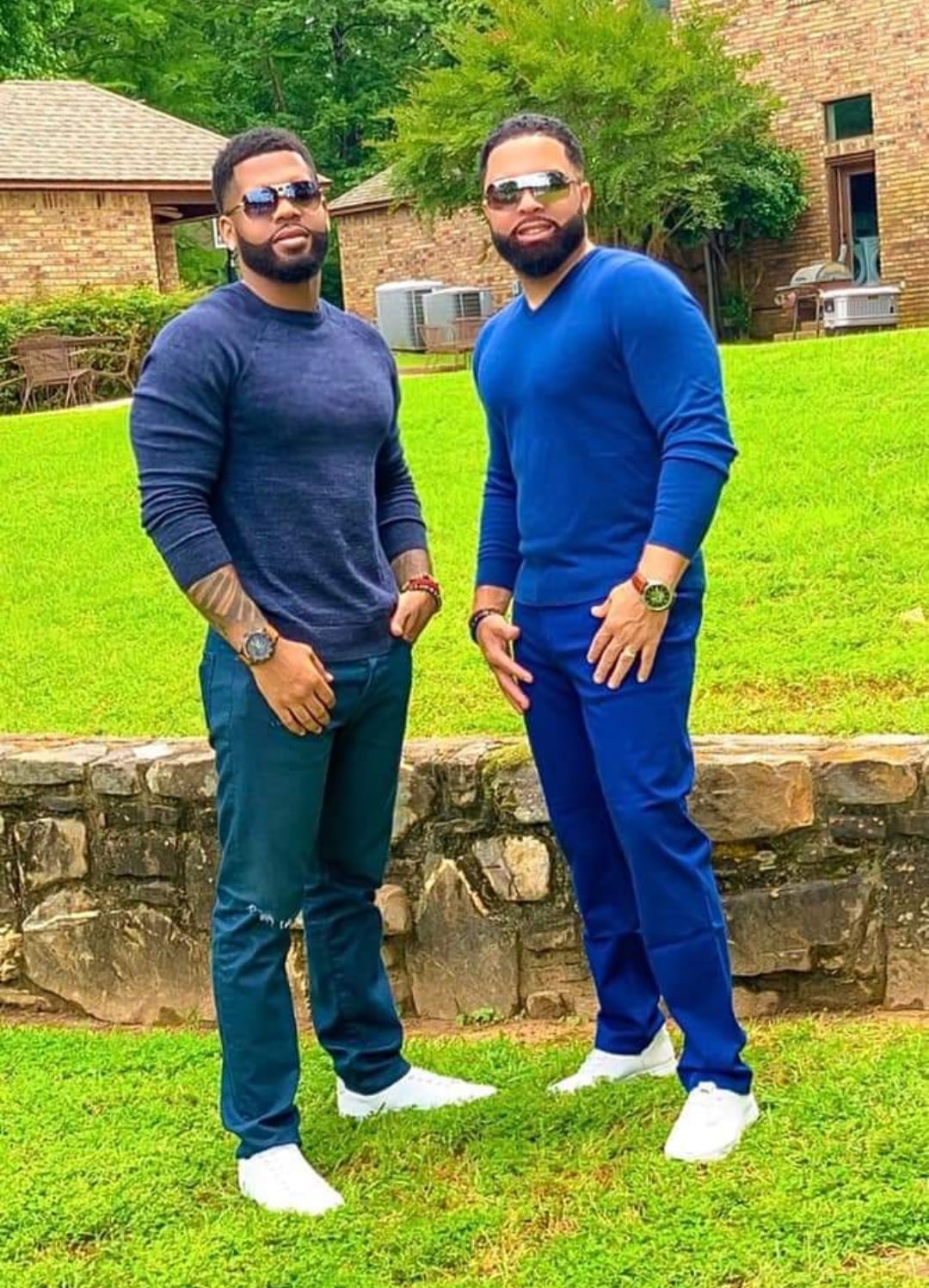 The photos have however caused stirs on the internet as media users debate over who is the father and who is the son. For some commenters, the tattoo proves that the one on the left is the son.
However, doubting Thomases are insisting that the duo are nothing but twins.
See more photos of the duo below;