Talented Nollywood actress speaks on the graduation of children of political leaders from abroad universities.
The actress took to her Twitter page to rhetorically ask whether universities in the country would be shut down, even for a day, if children of political leaders were schooled in Nigeria.
She stated that instead, they rub it in the faces of citizens that they do not care, while they celebrate the graduation of their children abroad.
Backlashes had also followed recent news of Nigeria's first lady Aisha Buhari celebrating her daughter-in-law's graduation from a UK university.
See Kate Henshaw's post below…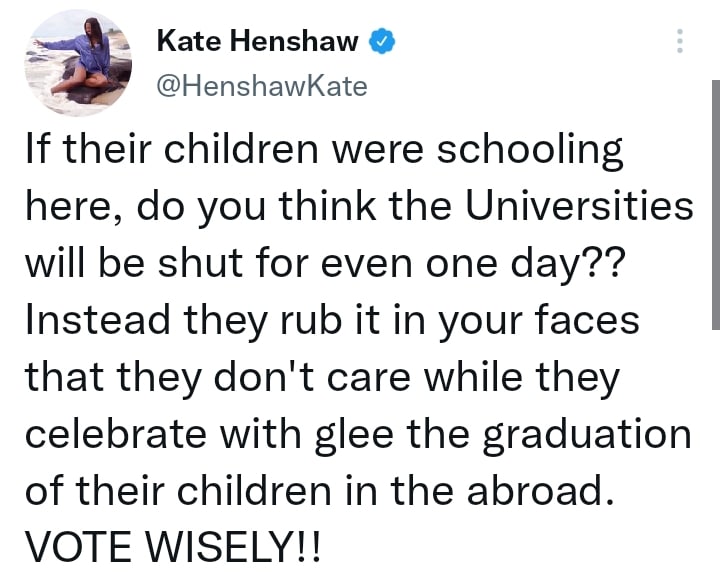 ALSO, READ