Controversial Nigerian lawyer and content creator, Ifunanya Excel, has caused a stir after revealing her extraordinarily high bride price.
Ifunanya, a lady who gained social media attention after her private videos leaked online, disclosed the hefty cost to marry her in a recent Twitter post.
According to her, her bride price is an astonishing $15 million. She further explained that the reason for such a high price is because she is still a virgin.
"My bride price is $15 million because I'm still a virgin," she wrote on Twitter.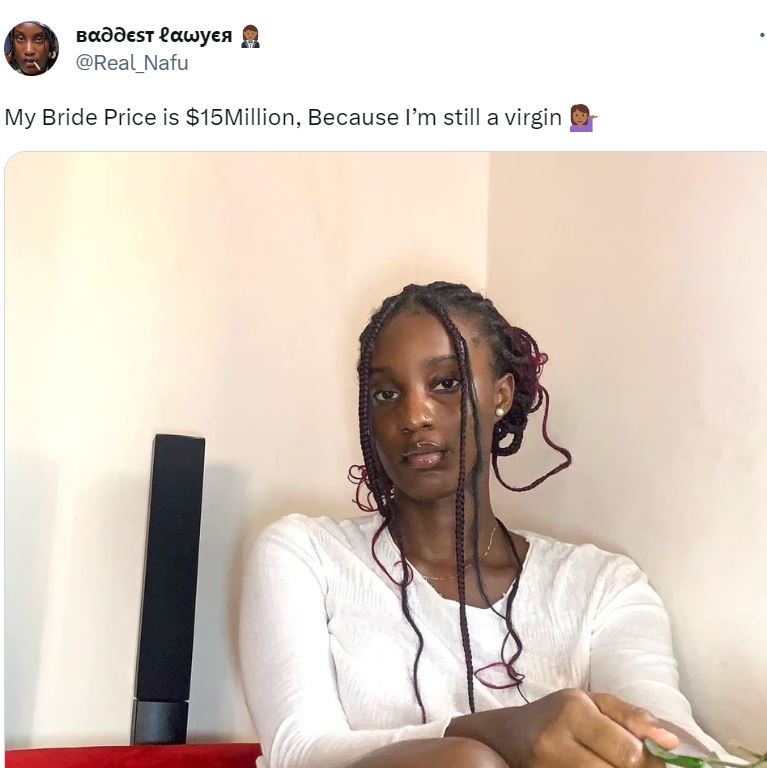 Her revelation raised eyebrows, with the majority expressing doubt over her claim of being a virgin.
Also, Read
Yemi Alade Replied To A Fashion Police Who Noticed A Flaw In Her Outfit